Table of Contents
Overview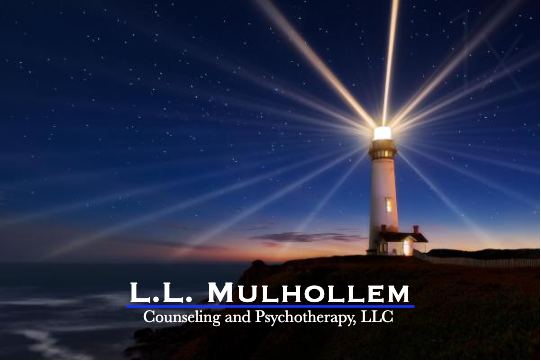 Letter from the owner
The search for services can be a challenge. What do you look for? What is best for you?
The environment at LLM is professional yet very laid back. First and foremost you are treated with the highest level of respect. Our focus is to offer EACH person, caring and compassion, yet incorporate the highest level of care. We work with a broad range of clientele including individuals, couples, traditional and blended families, and parents. You have my promise that we will do all that we can to make each client feel cared about, supported, and loved as we, together, walk through this chapter of your journey of life.
– Rodney L. Mulhollem, M.A. L.P.C., N.C.C.; Owner
Mission
To change the world for the better by transforming lives by creating a healthy balanced whole person emotionally, spiritually, and physically.
Vision
Encourage both healing and growth with compassion and caring though the avenues of personal coaching, counseling, psychotherapy, training and education, and public forum avenues.
Values
Keeping to the highest ethical guidelines, continue education to keep up with the newest clinically proven techniques, to respect the client and show them compassion and unconditional love, and a standard of excellence to each and every client.
Executive Board
Rodney L. Mulhollem, M.A., L.P.C., N.C.C., Owner
Dr. Robert Frazier, Ph.D.
Laurie Mulhollem, Director of Finance, Director of Human Resources
Therapists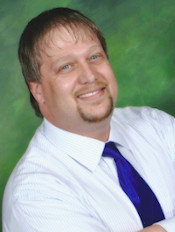 Rodney L. Mulhollem, M.A., L.P.C., N.C.C.
Licensed Psychotherapist, National Board Certified Counselor, Parenting Specialist, Family Dynamics, Trauma/Crisis Counselor, E.M.D.R. Therapist, and L.P.C. Licensing Supervisor
Locations: Elizabethtown, Lancaster, Telehealth
Rodney is a licensed psychotherapist and national board certified counselor. He earned his B.S. in Psychology and his M.A. in Professional Counseling. He graduated with honors, achieving the level of cum laude and was invited to become a member of Psi Chi, The National Honor Society in Psychology. His focus of research included healthy parenting styles, addictions, and multicultural counseling. His focus of studies included psychopathology, trauma and crisis, family dynamics, and neuroscience.
Rodney's experience includes an individual perspective, as well as family dynamics. Additionally, his experience expanded into crisis and trauma counseling, is CISM certified, and is EMDR trained by the National EMDR Institute. He has training as a life coach and in coaching psychology. He has researched and written over 20 articles on topics such as parenting styles, healthy child discipline, personality development, domestic abuse, and addictions. He is a certified Prepare-Enrich® counselor. Most recently certified in Herbal Medication (2021) and Understanding and Treating Spiritual Abuse (2021).
Rodney has a passion for helping both those that are hurting and those focused on achieving a new level of success. In addition to psychotherapy and coaching he has conducted trainings and seminars for multiple organizations spanning from Washington State to Pennsylvania. What makes Rodney stand out is his ability to connect with his audience, as well as, make complex issues realistic and down to earth.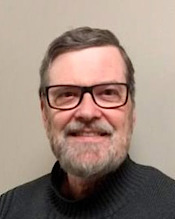 Dr. Robert Frazier, Ph.D.
Clinical Psychologist and Neuropsychologist, Post Doctorate Supervisor
Locations: Lancaster, Telehealth
Dr. Frazier has over 30 years of experience specializing in working with individuals with chronic pain, chronic medical problems, depression and anxiety. He also has experience in working with individuals with thought disorder and psychosis and performs neuropsychological and psychological evaluations.
He works collaboratively with individuals, where together they develop a treatment plan based on what you see as your problems and then work with evidence-based therapies to address those difficulties. Dr. Frazier feels strongly that his job is to help you learn to cope with difficulties so you no longer need therapy for the problems that brought you to therapy, leaving therapy with confidence.
Dr. Mahua Bhattacharya, Ph.D.
Dr. Mahua Bhattacharya is a Professor of Japanese and Asian Studies in the School of Arts and Humanities at Elizabethtown College. She holds a PhD in Japanese linguistic anthropolgy. She has taught in several institutions in the U.S., Japan, and India. She is a second-year Master's student in Counseling Psychology at Elizabethtown College with an interest in geriatric care.
She has just received an extension for a second year of her Stienman Fellowship, which is intended for students in the mental health professions. Her interest in counseling has emerged from a long-held desire to serve both domestic and international clients in the US. She is excited to work at LL Mulhollem and gain expertise in helping the diverse group of people they serve.
Mahua loves art, music, theatre and animals. She has particiapted in national and international conferences in her field, which spans several disciplines, including Japanese language pedagogy, women's studies, and Japanese literature.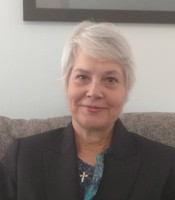 Mary L. Mutschler, L.C.S.W., B.C.P.C.C., C.B.I.S.
Licensed Clinical Social Worker, Licensed Psychotherapist, Certified Brain Injury Specialist, Certified E.M.D.R. Therapy, and L.C.S.W. and L.P.C. Licensing Supervisor
Locations: Elizabethtown, Telehealth
Mary specializes in brain trauma and other types of trauma including Acute Stress Disorder, Post Traumatic Stress Disorder (PTSD) and others. She is a first responder and first responder trainer. Her experience includes decades of psychotherapy with individuals with all levels of psychopathology including depression, anxiety, and mood disorders to name a few. As a certified E.M.D.R. therapist with over 10 years of experience, she commonly works with military and others who have experienced deep struggles. She also offers supervision for L.C.S.W. and L.P.C.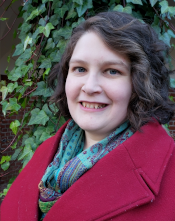 Kristen Zerovnik, M.A., L.P.C.
Licensed Professional Counselor
Locations: Mount Joy, Telehealth
Kristen is a licensed professional counselor (LPC) who is also a certified trauma therapist via the Intensive Trauma Therapy Training Institute. She earned her Master of Arts in clinical mental health counseling at Franciscan University of Steubenville along with a concentration in Christian counseling. She is comfortable including clients' personal beliefs and values in treatment, believing that the things that nourish and motivate each person are an essential part of healing and moving forward. During her career, she has gained experience working in multiple care settings including outpatient community mental health, inpatient, and campus counseling.
Kristen focuses on building rapport and individual strengths to work towards personal goals and whole-person wellness using interventions from methodologies including cognitive behavioral therapy, motivational interviewing, mindfulness, and solution-focused therapy. She strives to match clinical approaches to individual need and style in order to assist individuals in challenging themselves to thrive. In her free time she enjoys reading and spending time with her family.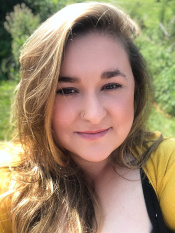 Jadah Walters, M.A.
Locations: Lancaster, Telehealth
Jadah Walters is a pre-licensed professional counselor who is certified in trauma therapy through Grand Canyon University where she also earned her Master of Science in Professional Counseling. For the past ten years she has worked in various avenues within the mental health field including case management, parent education, and counseling women in crisis situations. Jadah graduated from Bethany Global University with a Bachelor's in Intercultural Studies and has traveled extensively in Europe, Latin America, and Asia working with women who were trafficked, teaching English, providing education, prevention and awareness of HIV/AIDS, and supporting local NGOs in their work with underserved populations. Given this experience, Jadah is passionate about honoring each client's diverse experiences and unique cultural, spiritual, and ethnic background. Collaborating with the client to holistically address concerns while creating a comfortable and safe space to be present, intentionally process, and consciously heal is what Jadah hopes to provide to each client who engages in therapy. She has a passion for helping people who experience adverse effects from trauma, anxiety, depression, body image issues, infertility, grief, and religious abuse/deconstruction.
When not in the office Jadah loves to travel, spend time in the garden, and enjoy time with her husband and two cats.
Administrative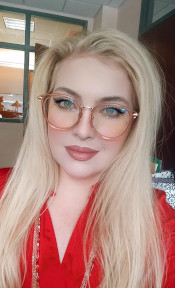 Laurie Mulhollem
Director of Finance
Director of Human Resources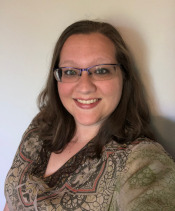 Ashley Blackwell
Office Manager
Ashley joined the LLM team at its founding. Her experiences are varied and include teaching, working in mutual funds, and managing a 100+ member worship ministry at a large church. At LLM, she wears many hats, including office manager, billing coordinator, credentialing specialist, and insurance coordinator. When not at work, you might find her reading, making or teaching music, volunteering, or spending time with her husband and their two children.
Amanda Wright
Administrative Support
Clete Blackwell II
Information Technology
Clete is a Staff Technology Engineer at a Fortune 50 company. During the day he works on enterprise systems that support critical business processing using many different technologies across multiple platforms. In his off hours, he spends time with his wife, Ashley, and his two children. At night, he assists with general Information Technology support for LLM and dabbles in side projects.